A leading company based in Dubai, we have unmatched local expertise, a reputation for creativity, innovation, and Arabian hospitality. This has led us to be honor in Arrangement travel – Excellence in Arrangement.
Whether you want to visit an ancient souk, an endless dune desert, soak up the sun beaches, or experience the world's finest hotels, restaurants and conference facilities, Arabian Land, Meetings, Arrangements and Events can provide you with a truly authentic and memorable journey.
Our extensive history of influence, along with our demonstrated ability to make things happen, will make things happen for you. From initiate, tailored Arrangements to the most logistically complicated programs imaginable, we are ideally positioned to assist with every request. Our team consists of pleasant and passionate people, as well as highly qualified, multilingual guides and in-house safari drivers, as well as a fleet of luxury automobiles and off-road vehicles
Arabian Land Arrangements, Trips and Activities can give you a really authentic and unique adventure. This is whether you wish to see a historic souk, an endless sand desert, or enjoy the world's greatest hotels, restaurants, and conference facilities.
We Help You Planning Your Journey
We are your all-destination guide, with experienced tour operators and originators.
Our core goal is to make our customer journey safe, happy and leave with a big smile.
We Make All The Process Easy
"This was an amazing trip! There were so many highlights... our outstanding, kind, patient, amazing leader Gustavo!! What an absolute saint. He was so organized and"
Melisa Joan H.
New York, USA
"Needless to say we are extremely satisfied with the results. Booking tour was the best investment I ever made. Nice work on your booking tour. Booking tour impressed."
"Great job, I will definitely be ordering again! After using booking tour my business skyrocketed! Man, this thing is getting better and better as I learn more about it. "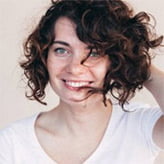 Cleveland A.
New York, USA